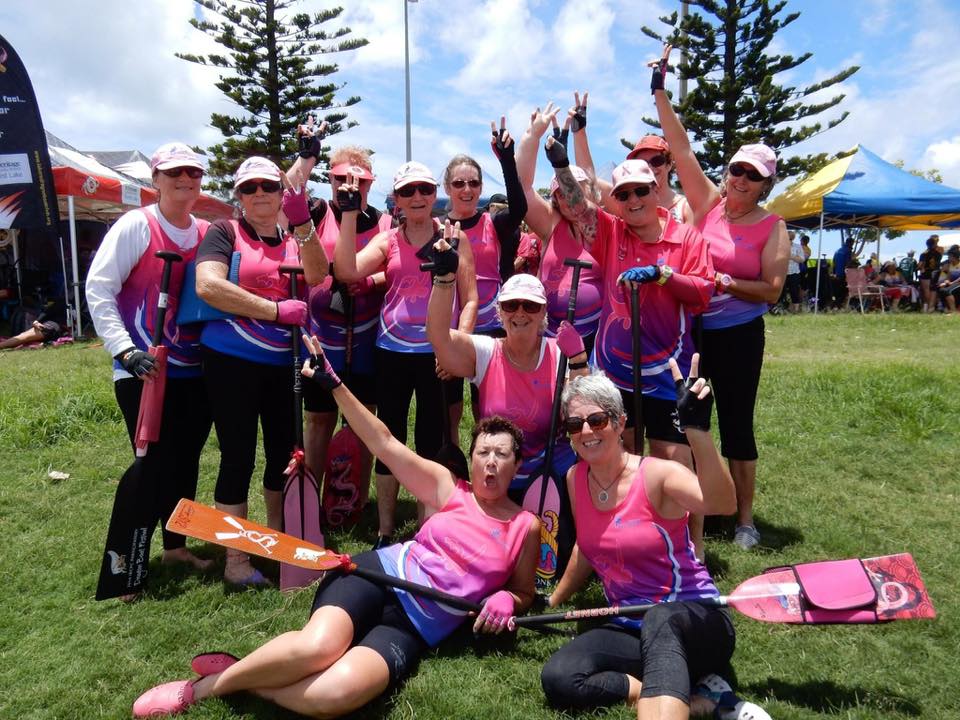 Redcliffe Pink Snapdragons Breast Cancer Dragon Boat Club Inc. is a support minded group that offers paddling opportunities to all breast cancer survivors and supporters.
We celebrate life together, paddling, eating and laughing a lot!
No particular level of fitness or paddling experience is required.
Enjoy great exercise in the fresh air, fun and camaraderie.
Paddles and life jackets are available to borrow.
For information about other Breast Cancer paddling teams within Australia and overseas please visit the International Breast Cancer Paddlers Commission site www.ibcpc.com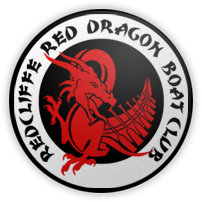 The team's founder, Jayne Coe, was diagnosed with Breast Cancer in September 2004, and during chemotherapy treatment her mother gave her a magazine article about Dragon Boat paddling for Breast Cancer survivors. 
Jayne loved the idea, and after her second chemotherapy session, she joined the Redcliffe Red Dragons and began paddling with them, as their first Breast Cancer survivor member.
In May 2005, it was decided it was time to create a Breast Cancer Survivor team as part of the club. Jayne chose the name 'Pink Snapdragons' for something pretty and feminine for herself and for future members to really feel like women. Pink snapdragons flowers, which are featured on our club logo, are also strong and long lasting.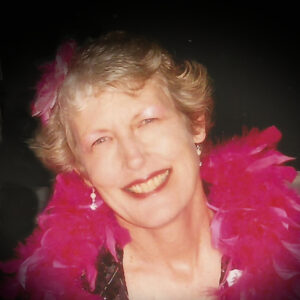 This song was pieced together over a mug of coffee and lots of brainstorming until we came up with words that portrayed the way we feel.
Sung to the tune of "Puff the Magic Dragon"
Redcliffe Pink Snapdragons, Simply the Breast.
We are sisters young and old, together we're less stressed.
Check your breasts more often, you'll be glad you do.
Because you'll catch it early and you'll live to ninety-two.
Redcliffe Pink Snapdragons, Simply the Breast.
If you don't believe us then just put us to the test.
Puff your chest out further, do it with pride.
Come and join us in our boat we'll take you for a ride.
Redcliffe Pink Snapdragons, Simply the Breast.
We've battled hard and paddled strong, a cure is our quest.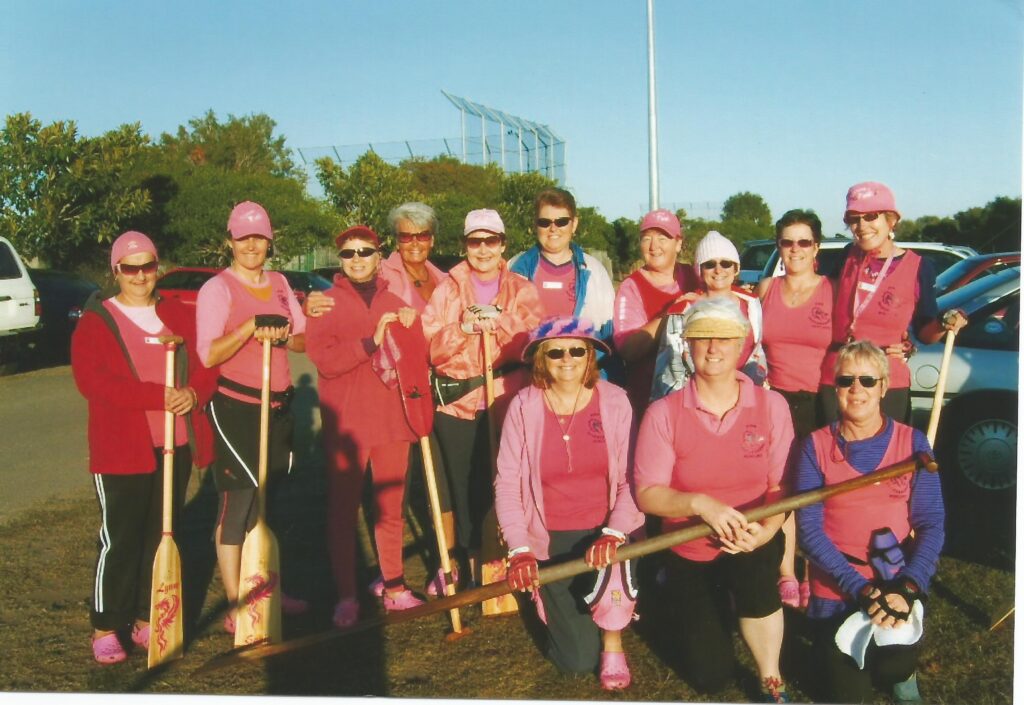 Breast Cancer and Dragon Boats
Chinese Dragon Boat racing actually began 2000 years ago. The boats, adorned with a colourful dragon head and tail, are 40 feet long and each boat carries 20 paddlers, a drummer and a sweep (steer person). Dr. Don McKenzie, a sports medicine physician at the University of British Columbia, launched Abreast in a Boat in 1996 to test the myth that repetitive upper body exercise in women treated for breast cancer encourages lymphedema. He believed that following a special exercise and training program would not increase the risk, but would actually improve quality of life. Dr. McKenzie's theory proved correct. Since 1996, thousands of breast cancer survivors around the world have formed dragon boat teams, and are paddling and racing regularly, promoting good health and fun. 

IBDF Statement on Breast Cancer Teams
The International Dragon Boat Federation welcomes the BCS survivor crews and is delighted to promote breast cancer awareness by providing a platform for the crews.
This category of special interest racing is obviously growing and we need to clarify a few points to ensure there are no misunderstandings. 
Whilst the IDBF has approved the inclusion of BCS races in conjunction with IDBF Championship events, these are NOT formal World Championship Races.
The aim of the BCS races is to promote breast cancer awareness in the countries in which the races are held rather than provide strong competition.
BCS crews must be familiar with & comply with the IDBF Rules of Racing and Competition Regulations.
BCS crews are not required to go through a selection process in their own country but must be sanctioned by their IDBF Member Association, where one exists.
BCS crews cannot wear the same uniform as their country's sport racing team but will race in their own crew colours at any IDBF sanctioned event.
BCS crews cannot claim to be part of the Representative Team for their country or territory, at a World Dragon Boat Racing Championships (WDBRC).
Winners of the BCS races cannot claim to be World Champions in their category.
Breast Cancer Survivor crews provide a colour and flamboyant addition to our exciting sport. The IDBF Council looks forward to further developing the relationships between BCS crews and the sport as a whole, through BSC representation at both National and International level.

Signed
Mike HASLAM
IDBF Executive President
30 Sept 2002